how we work - policy entrepreneurialism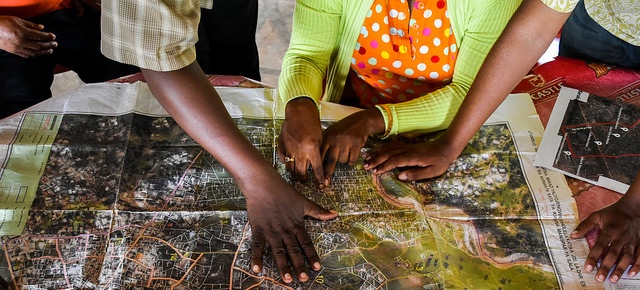 Policy Entrepreneurialism
Land value capture in kigamboni
Urban planning is fraught with political tension. In Kigamboni, Dar es Salaam, we are navigating multiple levels of government, landowners and residents with competing interests and the idiosyncrasies of each individual ward with entrepreneurial policies and inclusive consultation processes. The goal is an inclusive Masterplan employing Land Value Capture principles which will make the city work well for all its residents.
We started with a map: despite previous urban planning efforts in Kigamboni, no accurate maps of the municipality existed so we rectified this by supplementing satellite imagery with extensive on-the-ground research. We validated boundaries with landowners to produce fresh, up to the minute maps from which urban planning could begin, and in the course of this engagement also resolved multiple land-ownership conflicts. As an impartial document the new map also provided clarity for electoral purposes and established trust between Kigamboni's population and municipal authority.
Work on the masterplan itself began in 2018 and is set to conclude in April 2019. Land Value Capture mechanisms are at the heart of the plan. These make infrastructure and building development financially viable in a declining investment climate and ensure sustainability as authorities realise and distribute the monetary value of improved real estate. At every step of the design phase we consult with Kigamboni residents. We are guided by regular public hearings and focus groups, hearing residents' needs, including those of minority and excluded groups.
Following the completion of the masterplan in April 2019, the I4ID team will support Kigamboni's Municipal Authority with capacity building, training personnel on Land Value Capture (LVC) mechanisms. We will profile and document successful examples of LVC to demonstrate their potential at a national policy level.
read more
What we mean by systems change