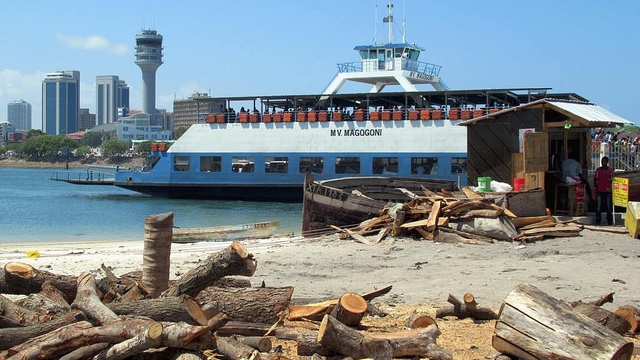 a masterplan for kigamboni
Kigamboni is a vibrant municipality south of Dar es Salaam, which until recently was cut off from the city by a large coastal inlet. It is densely populated with extensive informal building, and overcrowded roads, especially around the bustling ferry and bus stations. Historic urban planning attempts in Kigamboni have been blocked by external financial interests or met with resistance from local residents who felt inadequately consulted. In 2016 the municipality was opened up by a new road bridge to the city centre, but the subsequent rush of land speculation further complicated the urban planning challenge.
In 2018 renewed efforts to draw up a spatial development masterplan began, with I4ID supporting Kigamboni Municipal Authority to navigate the political, social and practical complexities of urban planning. Together we are using cutting-edge mapping technology, consistent public engagement and the latest Land Value Capture methodologies to create an inclusive, accessible, profitable environment in Kigamboni.
An agreed, inclusive land use plan will provide the certainty required to unlock and accelerate real estate development for housing, services and commercial activity. It will see land value rise and create new jobs, close to where Kigamboni residents live, through the allocation of space for commercial and industrial development. The Land Value Capture mechanisms, which are at the heart of the plan, ensure sustainability as authorities realise increased revenue channels.
Work on the Kigamboni masterplan is set to conclude in April 2019. At every step of the design phase we consult with Kigamboni residents. We are guided by regular public hearings and focus groups, hearing residents' needs, including those of minority and excluded groups. Our up-to-date participatory boundary maps have been incorporated into the wider Dar Es Salaam City Masterplan, and the World Bank is replicating our approach to land inventory development in their Secondary Cities Programme.